Do you want to understand how to grow the food you eat? Are you itching to get out of the city and reconnect with nature?  Does the geek inside you get excited about effective microorganisms and fermentation? Do you want to experience a thriving self-sustaining eco-friendly organic farm in action and help it flourish even more?
The new generation faces a beautiful storm – we stand on the edge of the Anthropocene. Earth's most recent geologic time period is human-influenced, or anthropogenic, based on overwhelming global evidence that atmospheric, geologic, hydrologic, biospheric and other earth system processes are now altered by humans.
The time for change is now.
At Varanashi Farms, we try to imbibe ideas of regeneration, sustainability, self-reliance and environmental stability into the things we do. Do you believe in climate change? Do you want to know what changes you can make, as an individual, to help? Look no further.
Volunteers who are selected to work on our organic farm will learn an excellent combination of traditional permaculture and modern farming practices, understand the importance of eco-friendly and organic farming methods, and rainwater harvesting and live as a part of a rural village community. Volunteers get to explore different aspects of the farming calendar through the year – harvesting, planting, manuring, weeding – you name it.
The work is usually six hours a day, five days a week, and on alternate Saturdays. The jobs you have are seasonal and include helping us in our office or manure facility, grafting, composting, and potting. We have the occasional fun project such as maintenance of our irrigation tanks or treehouses, and we take note of your interests and skills when assigning tasks!
Your workday looks like this:
8AM: Breakfast
9AM-4PM: Work at the assigned workstation
10:30AM – 10:40AM: Break for tea, snack
1PM-2PM: Luch Break 
7PM: Dinner
Time before 9AM and after 4PM is yours to explore our farm, have fun, hang out with the farm community, or catch up on individual work.
We do not make exceptions for personal work during the designated work hours.
On average, we host limited volunteers every month. To accommodate you, we have four volunteer homes that you will share with the other volunteers. True to our idea of community living, you will stay in shared accommodation with common living spaces. Three fresh and home-cooked meals are served every day. All food is strictly vegetarian and seasonal, based on what is grown at the farm.
 As long as you are respectful of the culture, guidelines, wildlife, and premises, we have an easy relationship with the volunteers here at the farm. You have the added opportunity of exploring your physical literacy, improving your swimming, and learning important lifesaving skills here, courtesy Coach Partha. We love meeting new people, exchanging cultures and ideas, and hanging out at the pond together. Be mindful that the farm has a strict zero-tolerance policy for the consumption of drugs, alcohol, and meat on the premises.
We host volunteers year-round. Most short- or medium-term volunteers come to us through Instagram, word-of-mouth or Workaway. Currently we offer only fiffteen-day or 21 days volunteer programs. The fifteen-day program is payable at Rs. 9000 per head. The only charge for the one month program is a placeholder fee of Rs.5000 per head to secure your place. All volunteers are subject to a probationary period of one week. If you do not meet our expectations, or if we do not meet your expectations, arrangements can be made for you to leave the program based on mutual understanding.
If you wish to experience our farm for less than fifteen days, we can accommodate you in our treehouses as guests (subject to availability).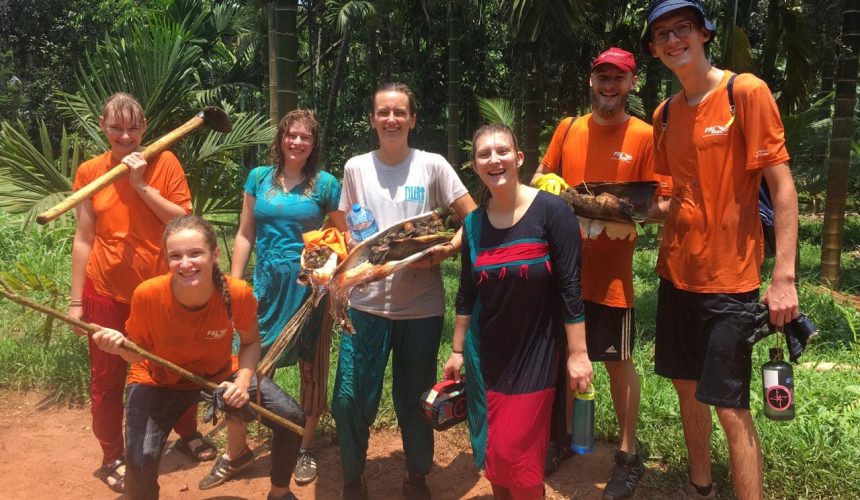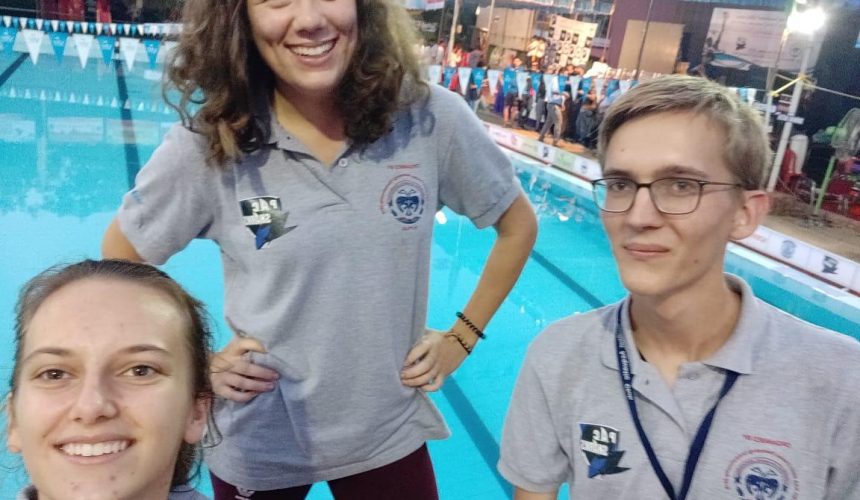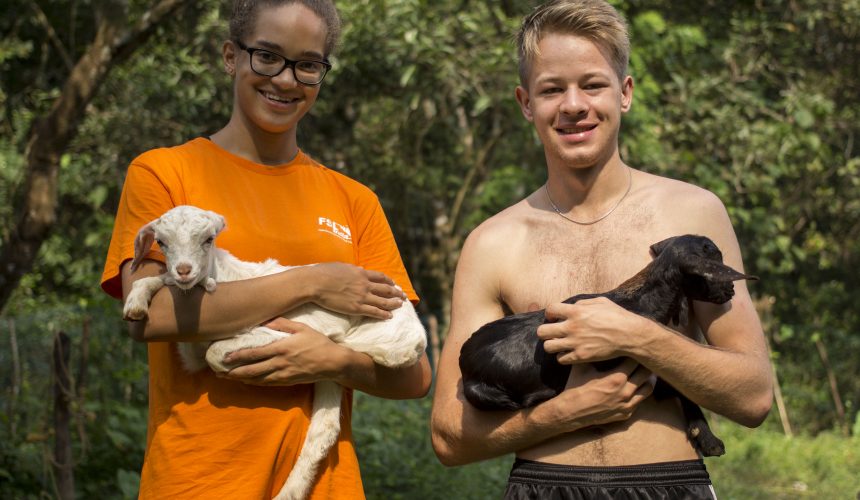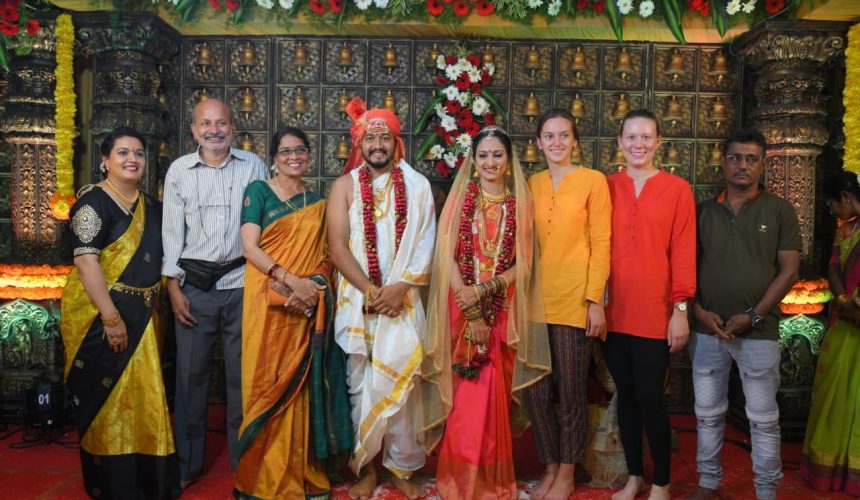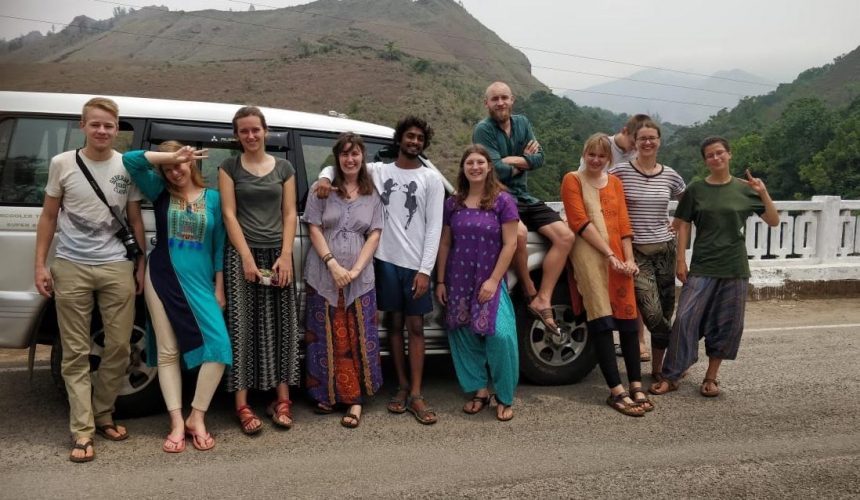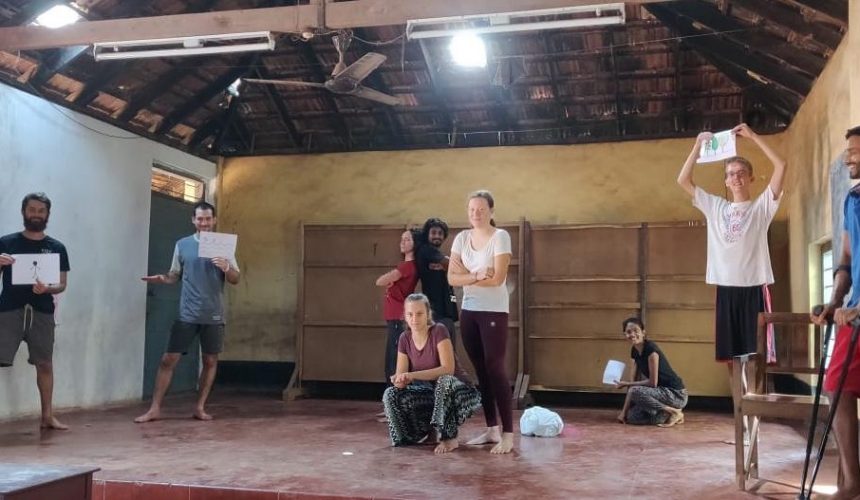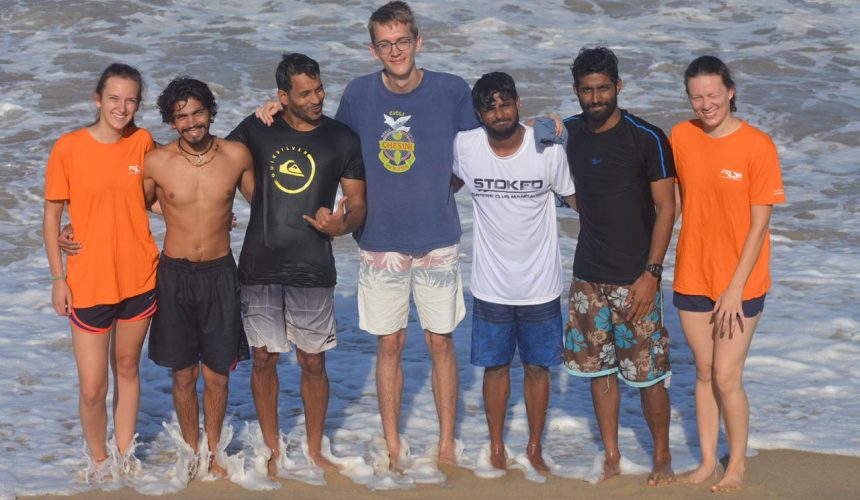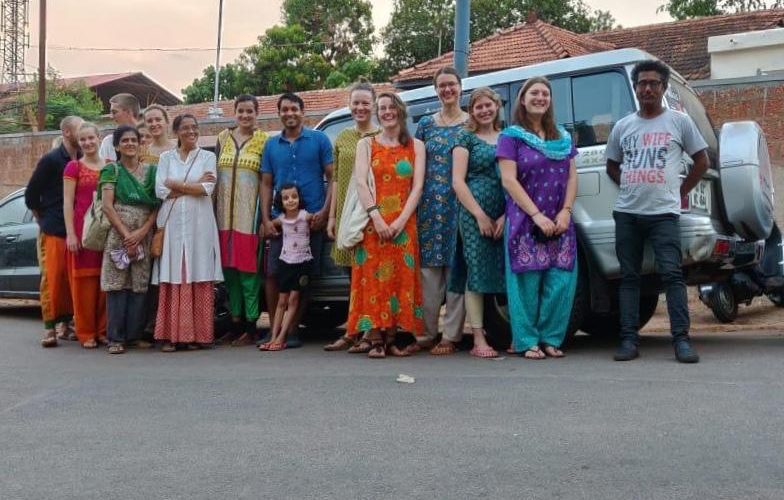 Our mission is to plant the seed of organic farming, sustainability and community living to those keen to learn — and have fun in the process. If this rings true, we are excited to hear from you!
Please email your CV and cover letter to [email protected] and we will get back to you.